Kinga Szemessy Artistic Profile Research
"Spaces of Learning / Spaces of Urgency"

I have been researching how can I as a choreographer/designer/author of a participatory event not to impose anything upon the spectators. My preliminary finding is to make the space become the facilitator of it. Yet, it led me to question how a site influences our capacity to learn, furthermore to auto-learn listening to our bodily sensations. Are there spaces which hold more potential for one's embodied capacity to be affected? To what extent challenge and discomfort shall be part of this auto-learning process? How does a rural, lesser surveilled environment enhance creativity in contrast to those of the city?
In the frame of Moving Margins II, I aim to focus on the untold regional history of participatory dance events between 1950-1989, including both the primary public sphere (people educators, mass choreographies, Dance With Us booklets) and the secondary (unofficial interdisciplinary art education hubs at countryside locations e.g. Balatonboglár Chapel Studio, Velem Workshop etc.) The latter examples – as their initiators are mostly graduates from sculptor, painter and textile programmes – challenge the canon of dance history and underline the significance of self-archiving as a counteract to the official institutions of memory. I wish to gain international visibility and relevance for the somatic aspect of practices by Miklós Erdély, Tamás Szentjóby, Judit Kele, Lujza Gecser etc., many who had been able to be encountered by my rector dean, Iván Angelus, however he barely mentioned them and put instead Rudolf Laban, Martha Graham, Merce Cunningham, José Limón, Steve Paxton etc. in the forefront of knowledge.
Notwithstanding, I do not wish to over-emphasize these figures' Hungarianness because regardless the travel restrictions of the Cold War era, their experiments were on the move and were shaped a lot on the Budapest-Vienna-Munich/Berlin axis. This resonates well with my positionality, because I recently quitted my original institution, the University of Theatre and Film Arts (SZFE) which had been taken over by illegally appointed pro-government authorities, and became part of the academic community in Salzburg, Austria. Being part of this Emergency Exit programme requires me to re-think how these former and current cultural transfers contribute to identity construction, and the cultural heritage of dissent.
In regards of artmaking, I regard the curation of and the care towards our Szendvicsbár / Sandwich Bar community hub as my main creative activity now. As most of the freelance artists, I am a nomad, thus the Sandwich Bar allows me to experiment with having a space for purposes not defined in advance, and one that does not suit to the general dancerly requirements (e.g to be wide and with comfortable flooring) as it was formerly a food vendor, an estate agency, a beauty salon. Furthermore, it is located close to Keleti railway station which is not only a transitory space, but a melting pot of migrants and refugees, lower-class Roma communities, and middle-class artists and intellectuals. So, 'stepping out of your bubble' happens by only waiting to see who enters through the street door.
I could not have been able to fulfil this research without the help of Dóra Halasi and Gabriella Schuller at Artpool (Art Research Center of the Central European Research Institute of the History of Art), as well of Márta Ladjánszki who had invited me to the V4 Art-In-Res research which shifted my attention on artistic residencies and art colonies, thus to spaces in which artistic auto-learning could happen. Also, I am extremely grateful for my colleagues with whom we run the Szendvicsbár and may our hopes live on.
Weblinks I recommend looking at in relation to me and my research:
https://www.artpool.hu/
+
https://artpool.hu/Defaulte2020.html
https://artpool.hu/Erdely/kreativitas/exercises.html
https://artpool.hu/boglar/konyv_e.html
https://www.transcript-publishing.com/978-3-8376-5823-1/what-will-be-already-exists/
https://archivum.tanc.org.hu/
http://cultural-opposition.eu/
https://youtu.be/INZBweGEl6w
+
https://youtu.be/HntEWI3Rhro
https://hungarytoday.hu/szfe-freeszfe-emergency-exit-award-european-citizens-university-govt-protest/
https://www.facebook.com/svungresearch
+
https://svungresearch.hu/
https://zigguratproject.com/sandwich-bar/
V4 Art-In-Res research
https://www.novasit.cz/novinky/publikace-o-tvurcich-rezidencich-v-zemich-v4.html
https://www.novasit.cz
Image credits
incertitude of humanness by Máté Fuchs
Erdély Miklós, Tactile exercises, Creative exercises exhibition
Creativity Exercises, Emancipatory Pedagogies in Art and Beyond
Balatonboglár Chapel - August 2022
Kinga Szemessy
was trained as a contemporary dancer (Budapest Contemporary Dance Academy) and dance anthropologist (Choreomundus International MA in Dance Knowledge, Practice and Heritage), and currently is a PhD candidate at Mozarteum and University of Salzburg, Austria. She is a member of the FreeSZFE Society, SZOME (Association for Somatic Movement and Education), Ziggurat Project, L1 Association for Independent Artists, and a co-founder of the SVUNG artistic research group for participatory arts and art mediation. As she is also a nature guide, occasional rock climber, furthermore eco-somatic investigator, in the frame of her doctoral studies, she has been looking at and research-creating spaces that challenge the anthropocentric approach toward participatory dance performance dramaturgy.
www.kingaszemessy.com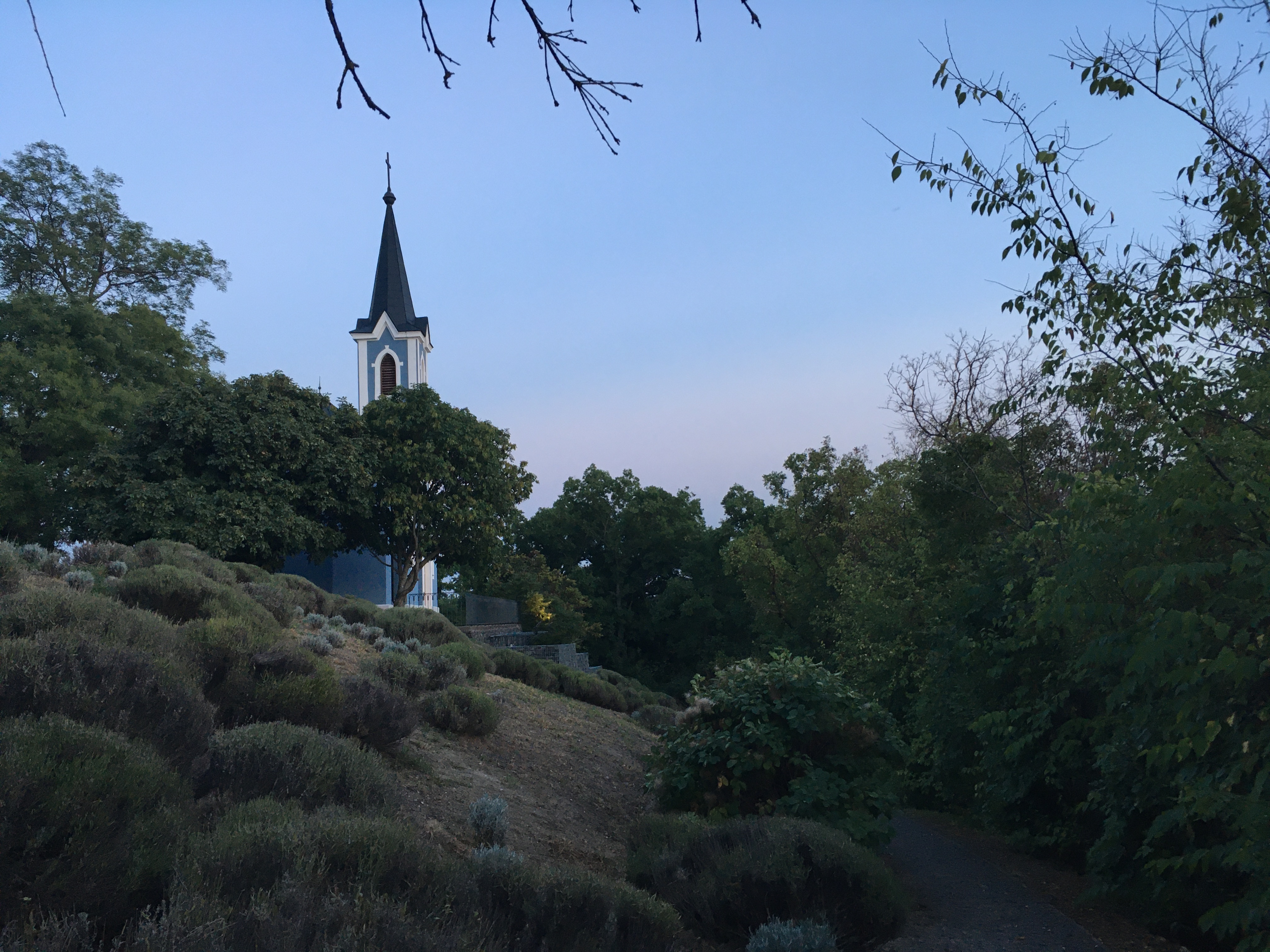 Moving Margins Chapter II
moving arti|facts from the margins of dance archives
into accessible scores and formats
Supported by the NATIONAL PERFORMANCE NETWORK
- STEPPING OUT, funded by the Federal Government
Commissioner for Culture and Media with
in the
framework of the initiative NEUSTART KULTUR.
Assistance Program for Dance.