Trails and Tales: Writing History through Bodily Memory
Jana Al Obeidyine

Trails and Tales
examines memory and the body as a living archival site. By tracing and tracking dance practices that have traversed or been etched into bodily memory, Jana narrates a history of a recent past, keeping record of particular times where personal, social, cultural, political, national and international spheres intertwined.
Within the framework of Moving Margins II research project, Jana collects, sorts, and studies material from her dance career spanning more than 30 years. For the Moving Margins II symposium, she developed a workshop and a talk based on the first collection of her personal bodily archive as a dancer.
Trails and Tales
is divided into five collections, each depicting a distinct dance experience.
Collection 1: Wholeness & Flow (1992-2001).
This collection depicts Jana's earliest dance memories, influences, teachers, dance repertoires, and touring experiences (Lebanon, Syria, Egypt, France, Malaysia, and Greece). Partially experienced during the so-called Lebanese civil war, this collection unravels the unwritten history of folk dance in Lebanon, its formation, specificities, and key figures.
Collection 2: Structure & Discipline (2001-2005).
This collection depicts Jana's yearning for perfection whilst searching for and committing to rigorous ballet training. It documents a seemingly prosperous and comfortable period in the history of Lebanon where ambitious dreams seemed permissible, even possible. It also marks 9/11 and the invasion of Iraq, as seen from Beirut.
Collection 3: The Global Village (2006-2009).
This collection documents Jana's choreographic experience in the entertainment sector in Dubai. Parallel to her personal story, this collection reveals stories of professional dancers from the ex-USSR and portrays the formation of an unconventional yet genuine community. It also features the end of the illusionary dream of prosperous Lebanon and the July war as lived from afar.
Collection 4: Homecoming (2012-2014).
This collection depicts globalisation as seen, lived, and experienced in a European context (Norway, France, Hungary, and the United Kingdom). Rich in diverse dance experiences and academic knowledge, this collection documents globalisation, telling a side story of the revolution turned to conflict in Syria and the rise of ISIS as witnessed from afar.
Collection 5: Senses & Sensibilities (2015-2022).
This collection, the most intimate of them all, tells the story in the flesh as experienced through Jana's Argentinian Tango practice in Beirut. It also marks the birth of
A Dance Mag,
an independent print publication about dance.
The research outcome or narrative will take a different form with each collection.
Collection 1: A workshop and talk at Moving Margins II Symposium (Nov 12, 2022)
For the Moving Margins II Symposium workshop, Jana revisits her earliest embodied choreographic archives. She revives and reworks the movement languages of a forgotten choreographer whose choreographies emanated from her intimate sphere to become a part of a semi-national/regional repertoire of dance representation. Jana salvages these movements, still carried vividly in her body today, in an attempt to create a bodily practice that recovers her initial thrill for dance.
Bio: A dancer, dance researcher, writer, and the founding editor of
a Dance Mag
, an independent print publication about dance in all its forms and flows.
Jana Al Obeidyine
, born and raised in Lebanon, holds a Bachelor's degree in Audiovisual Arts and an International Master's degree in Dance knowledge, Practice, and Heritage.
www.adancemag.com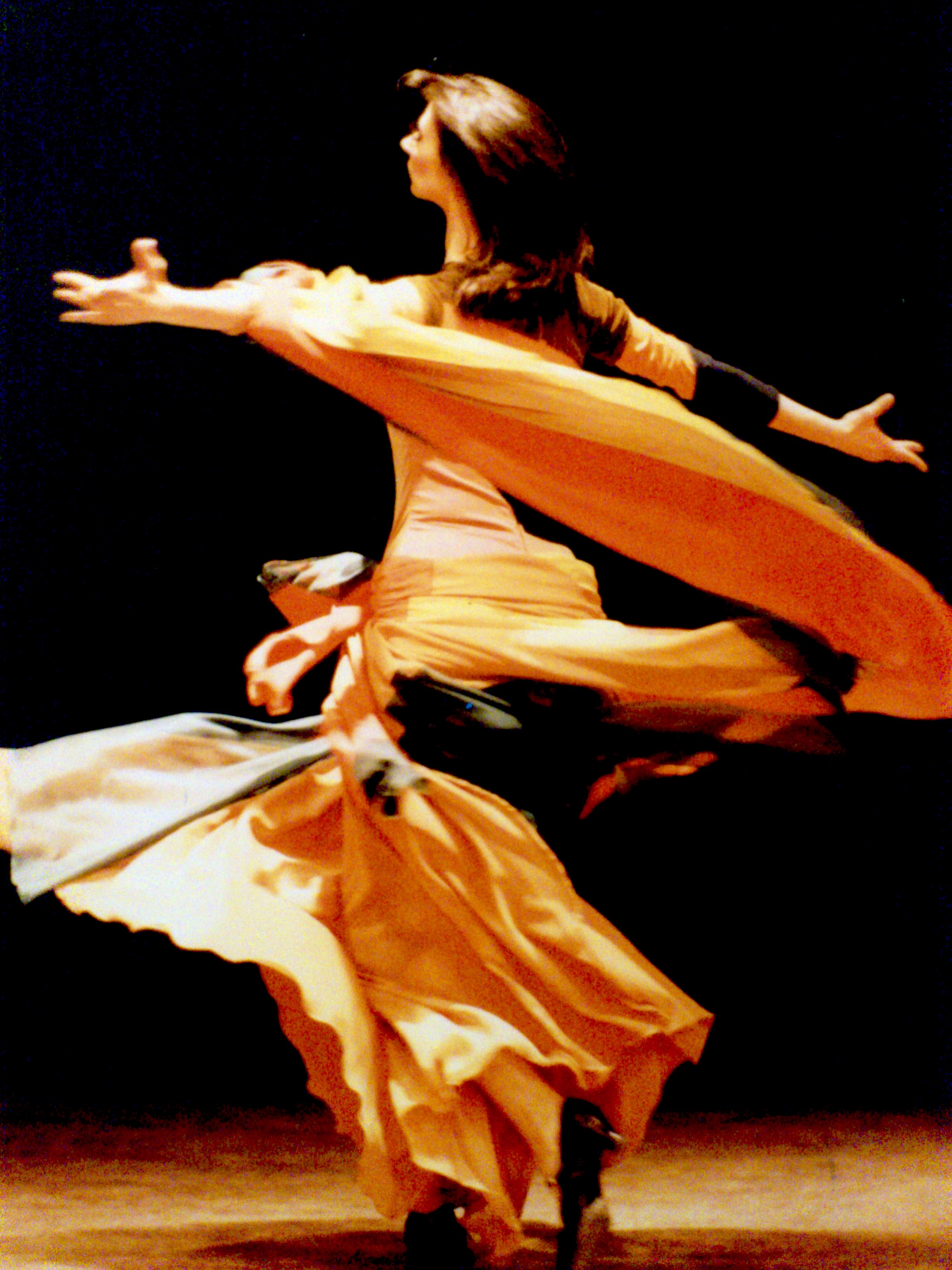 Moving Margins Chapter II
moving arti|facts from the margins of dance archives
into accessible scores and formats
Supported by the NATIONAL PERFORMANCE NETWORK
- STEPPING OUT, funded by the Federal Government
Commissioner for Culture and Media with
in the
framework of the initiative NEUSTART KULTUR.
Assistance Program for Dance.